WHIRLING DERWISH CEREMONY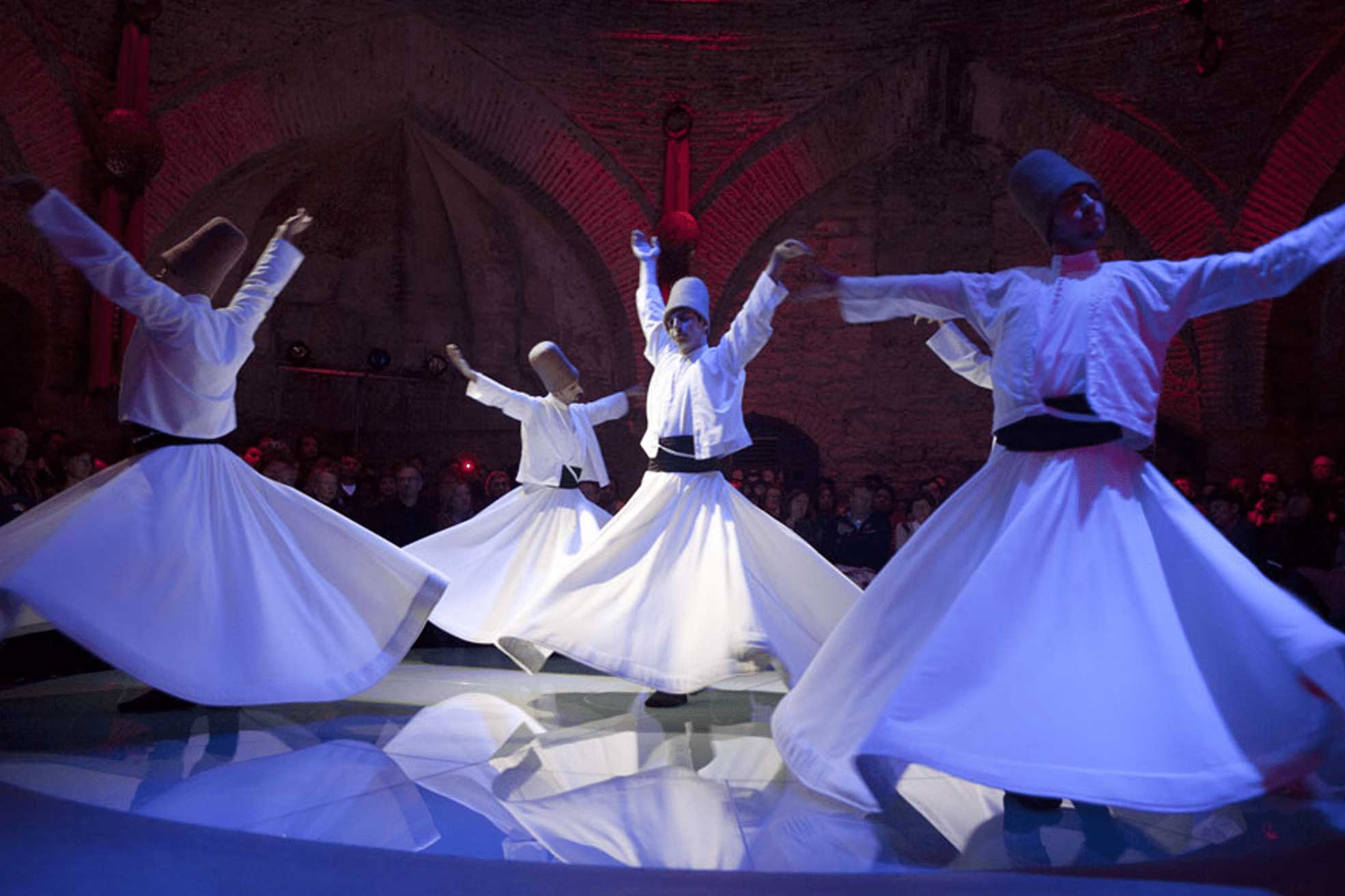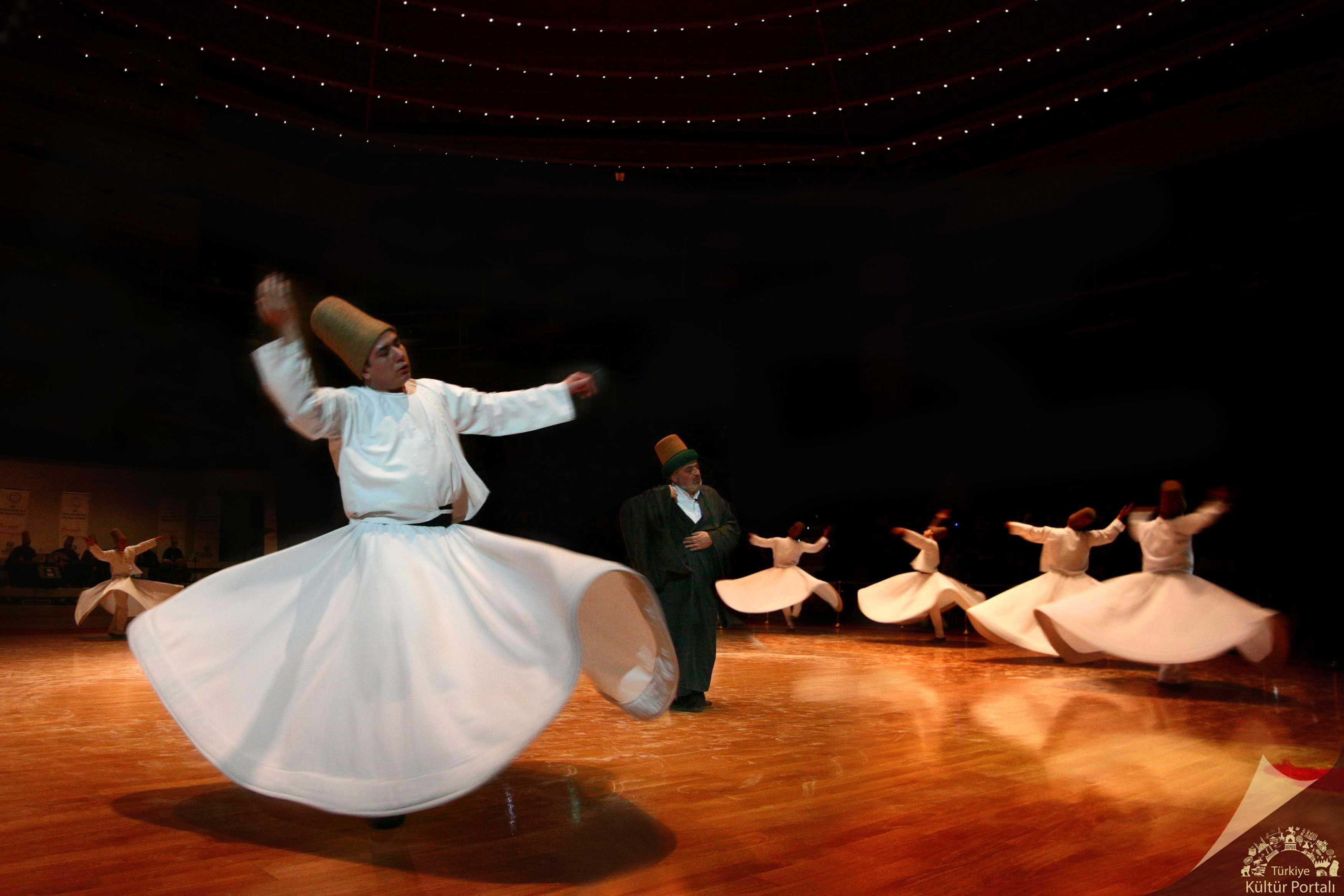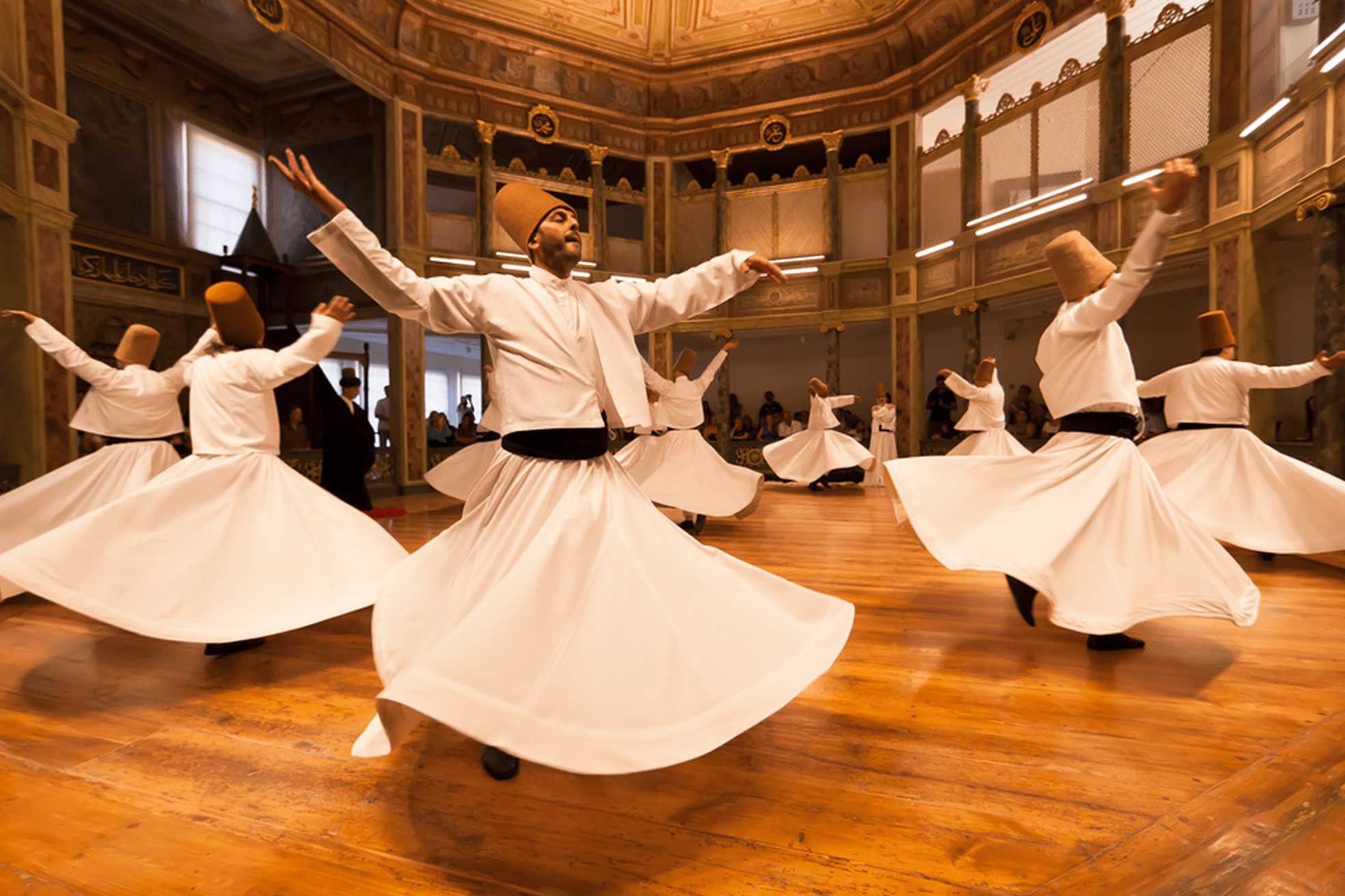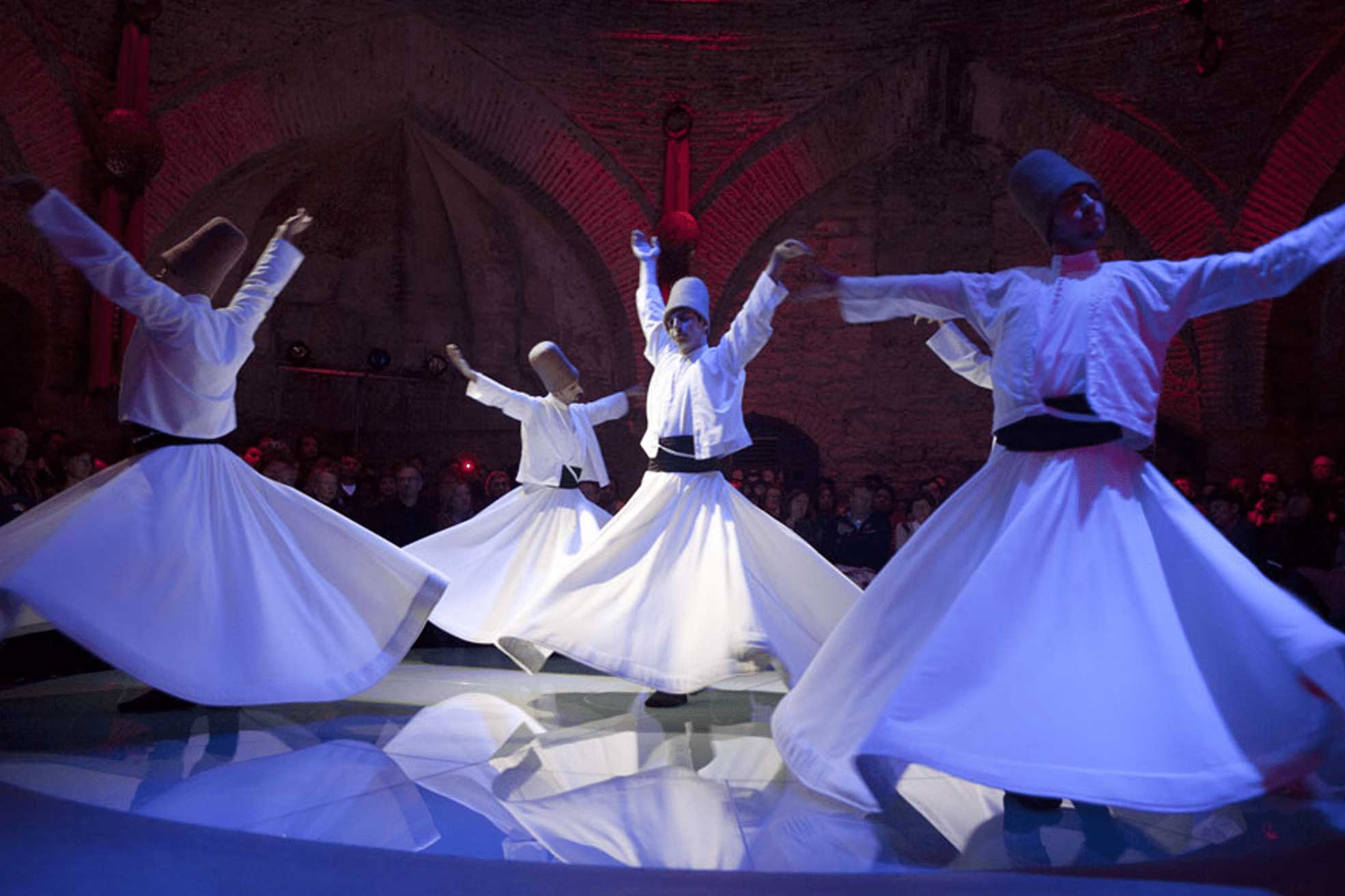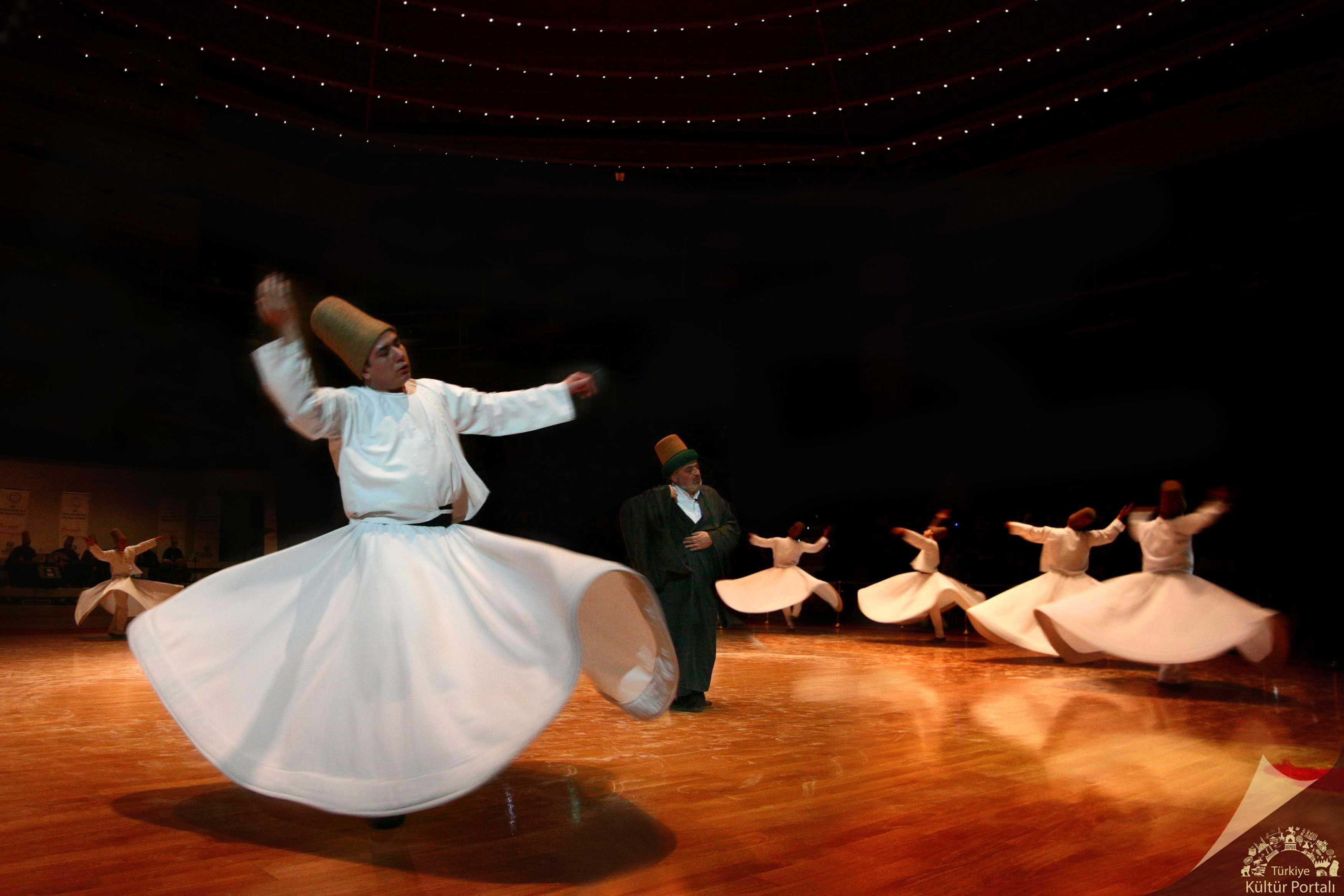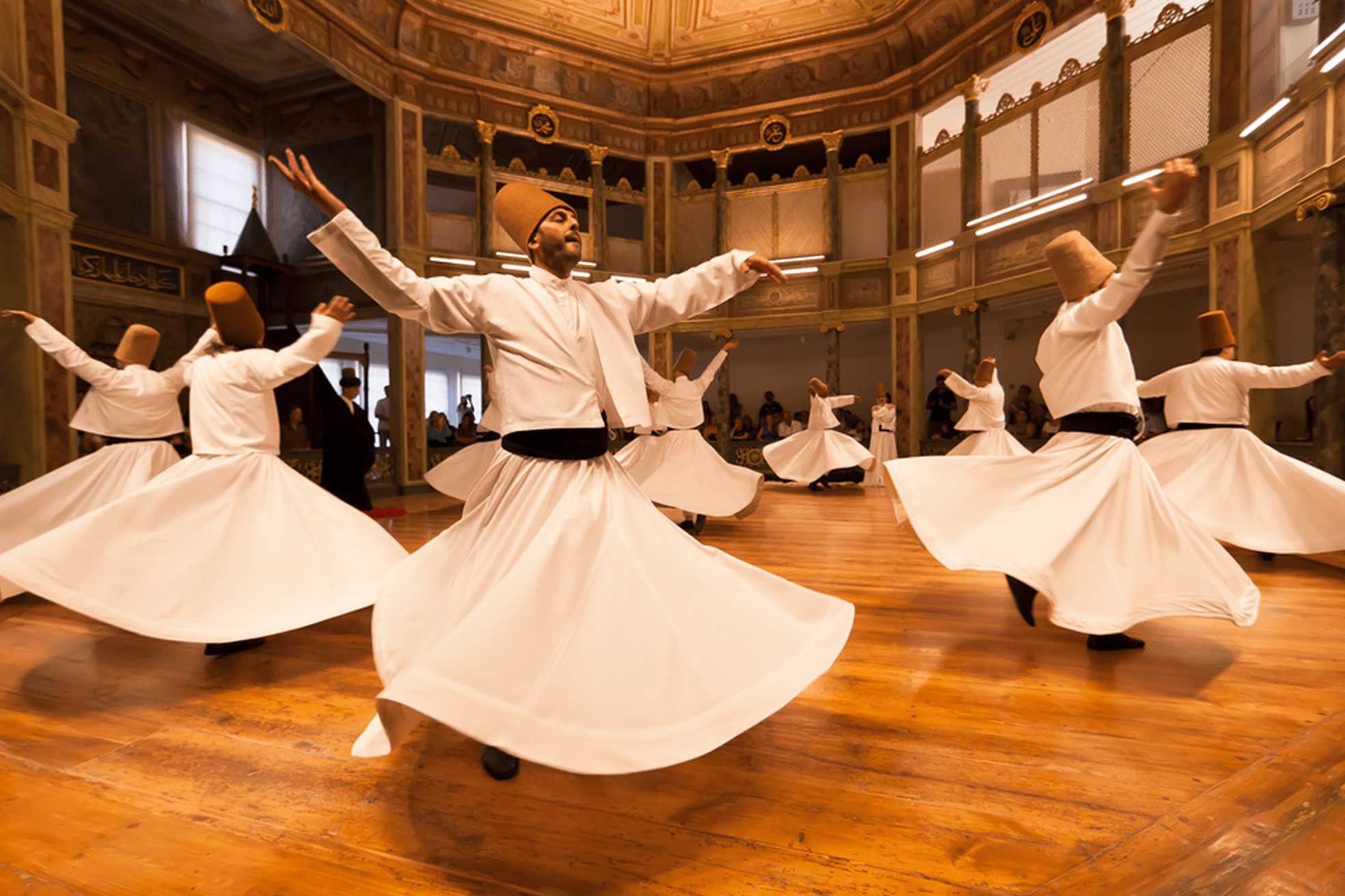 ---
Description
WHIRLING DERWISH CEREMONY
DETAILS
The first thing to appreciate is that this is not so much a performance show but is a genuine meditation worship ceremony accompanied by traditional reed instruments.  Mevlana Celaleddin (or Rumi as he's known in the West) was the 13th century religious leader behind the Whirling Dervishes. His philosophy of "come as you are" was attractive to many people searching for true meaning in life.
The one-hour ceremony has seven partssymbolizing the whirling dervish's love of God, humankind and all creation as they dance (whirl) with one hand raised (to receive from God) and the other hand turned down toward the earth (to pass the blessing on to the poor).
Option 1: MOTIF Culture Centre (Ortihisar)
This ceremony is held in the MOTIF culture centre.
Price is 20€ per person.
Option 2: Saruhan Caravanserai (near Avanos)
Built in 1249, the caravanserai originally provided safe lodging for the tradesmen travelling by camel, and a trade centre where they could sell their wares. It provides a very unique and atmospheric venue to watch the dervish ceremony. After the ceremony you will have time to explore the caravanserai and to enjoy a Turkish tea before returning to your hotel. If your budget allows it, we strongly recommend considering this option.
Price is 30€ per person.
(Due to limitations of our website, please ignore the price shown on your reservation – we will confirm final price via email).
The ceremonies are normally held late afternoon / early evenings, depending on the time of year and your preferred venue.  Please email us to let us know when you plan to be here, which venue you prefer and we can advise the time.
OTHER
Time:
Late afternoons/early evenings 

(depending on time of year and preferred venue). 

Pickup from your hotel is approximately ½ an hour before the start time.




Notes:

Minimum 2 persons required for booking.
Children under 12 years old are not permitted to attend the ceremony.

Photos are generally not allowed during the worship ceremony but time will be given with the dancers for photos at the end.
Tour Included
Pick-up and drop-off at hotel

Entrance ticket
Tour Excluded
Cancellations made more than 48 hours from the start time will not be charged.
Cancellations made between 24-48 hours from the start timewill be charged 50% of the amount due.

No shows, and cancellations made within 24 hours of the start time will be charged 100% of the amount due.
Explanation About Price
Option 1:  MOTIF Culture Centre:   20€ per person.

Option 2:  Saruhan Caravanserai:  30€ per person.
---