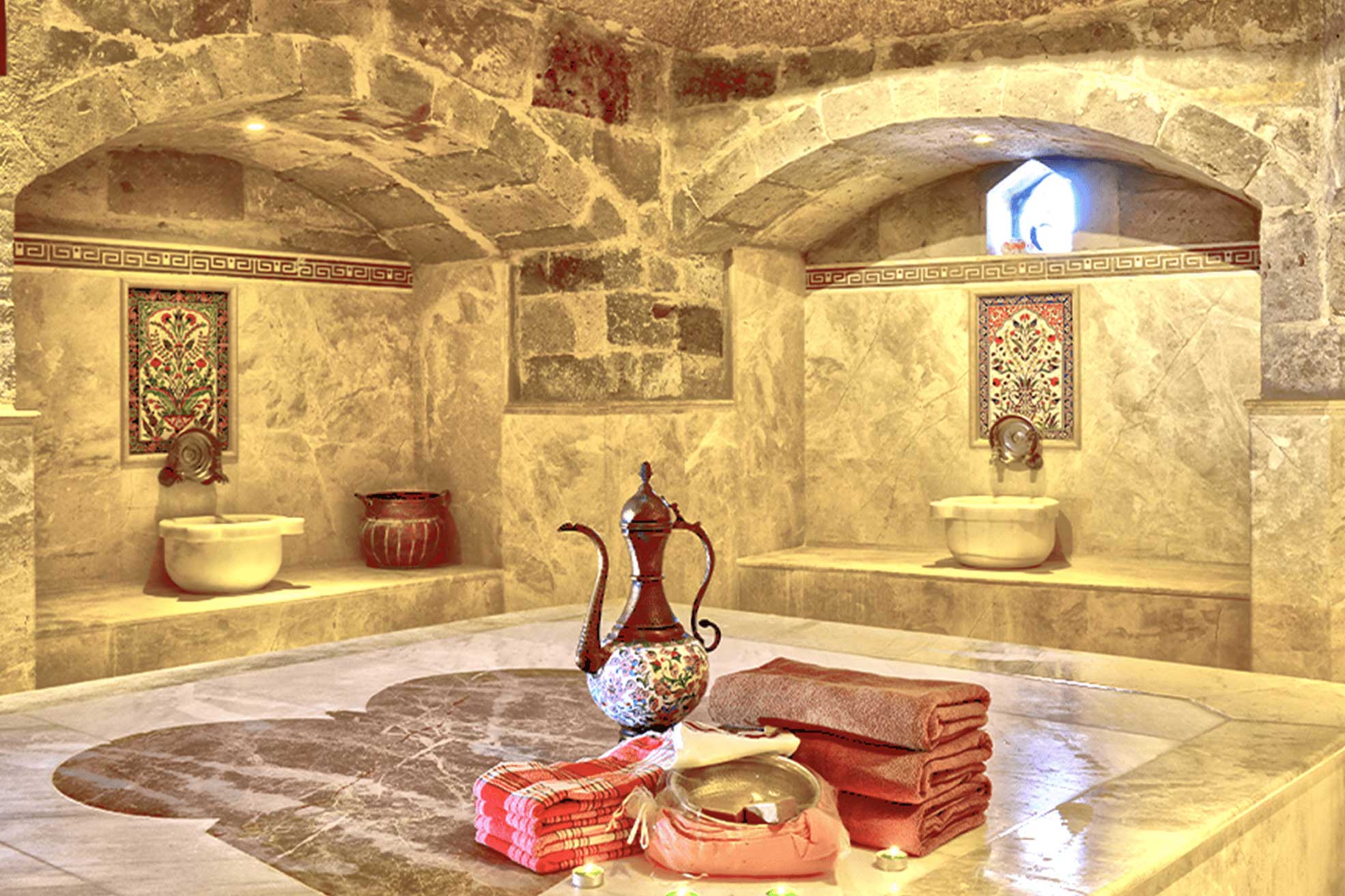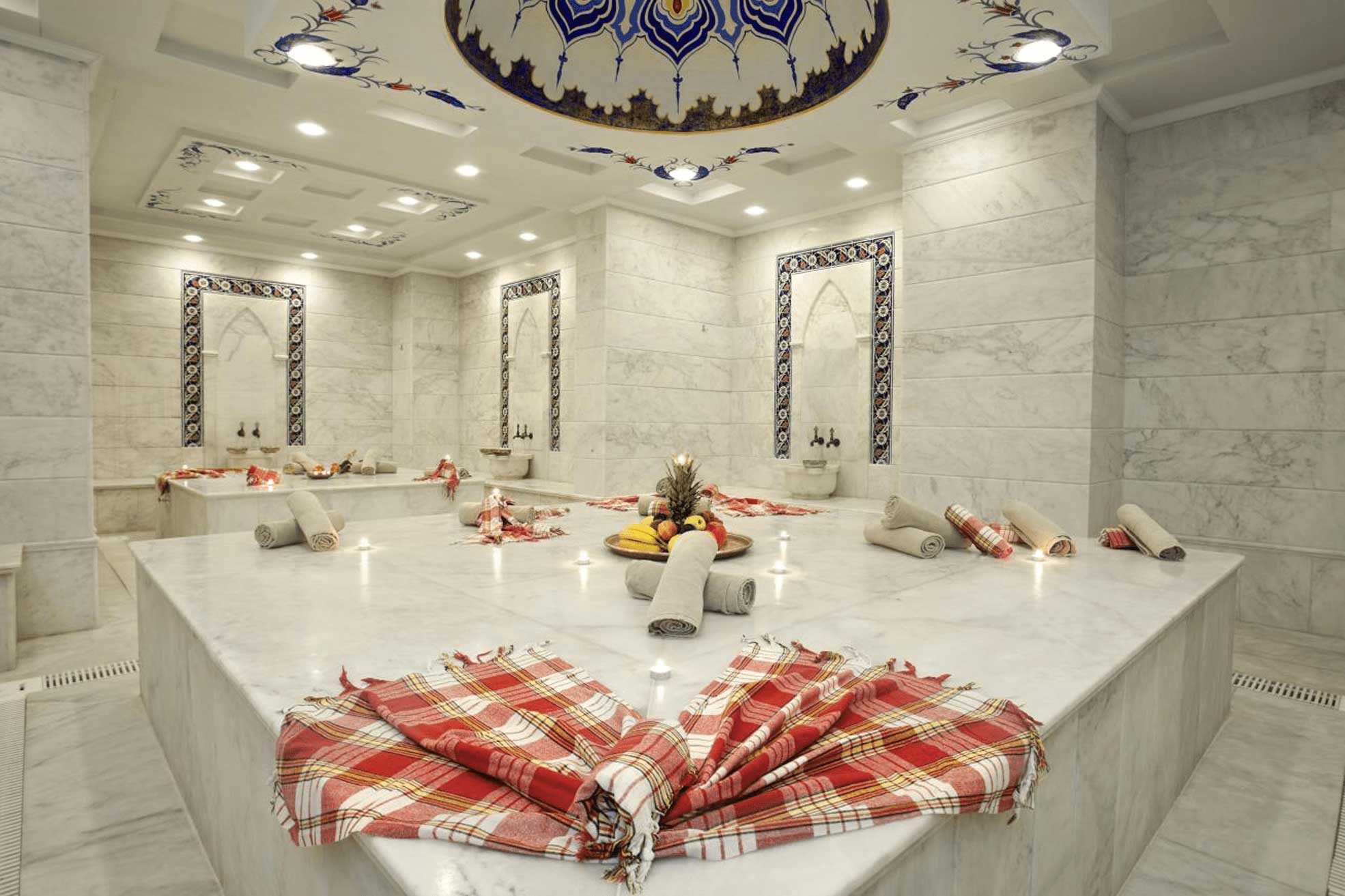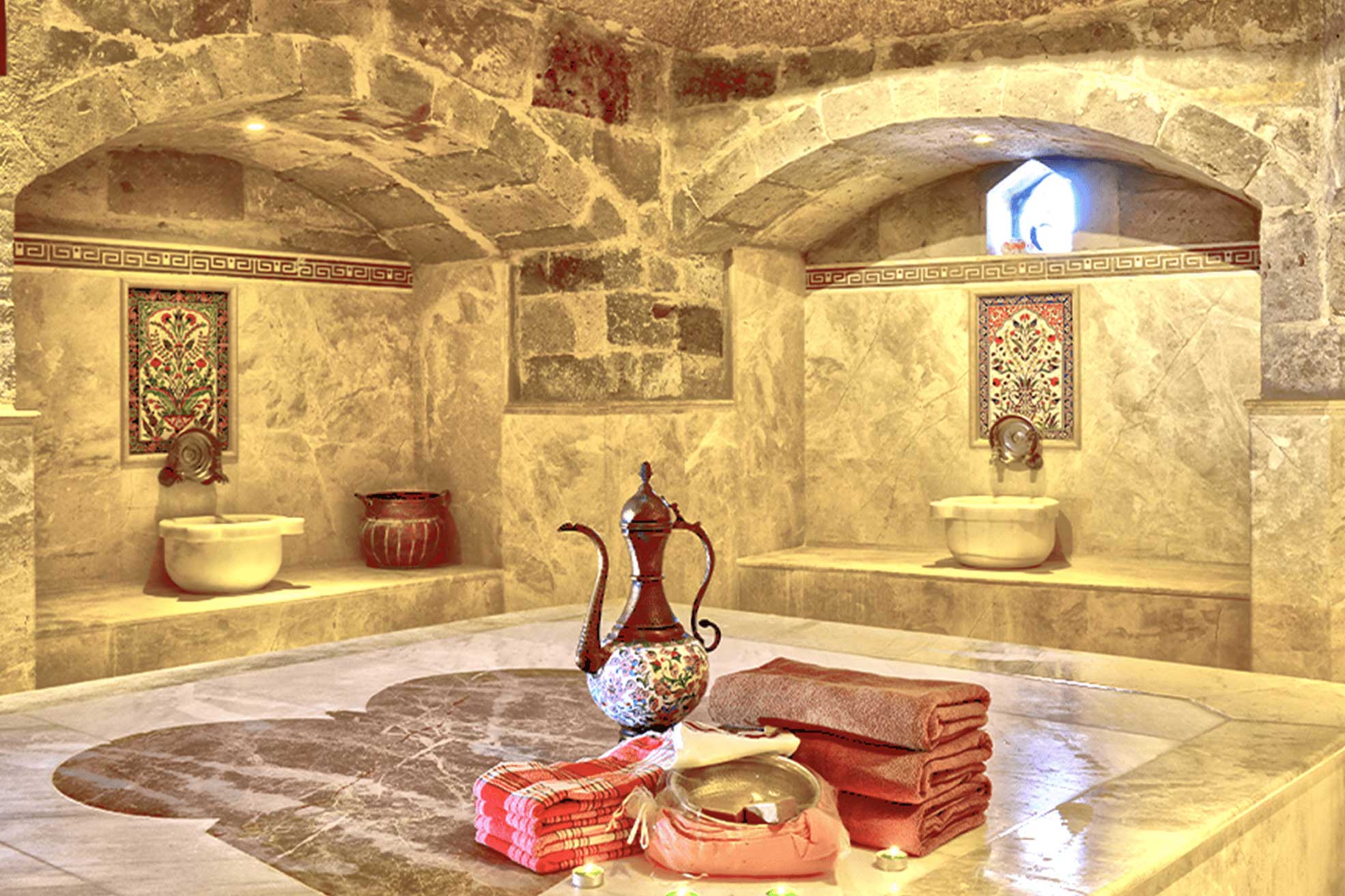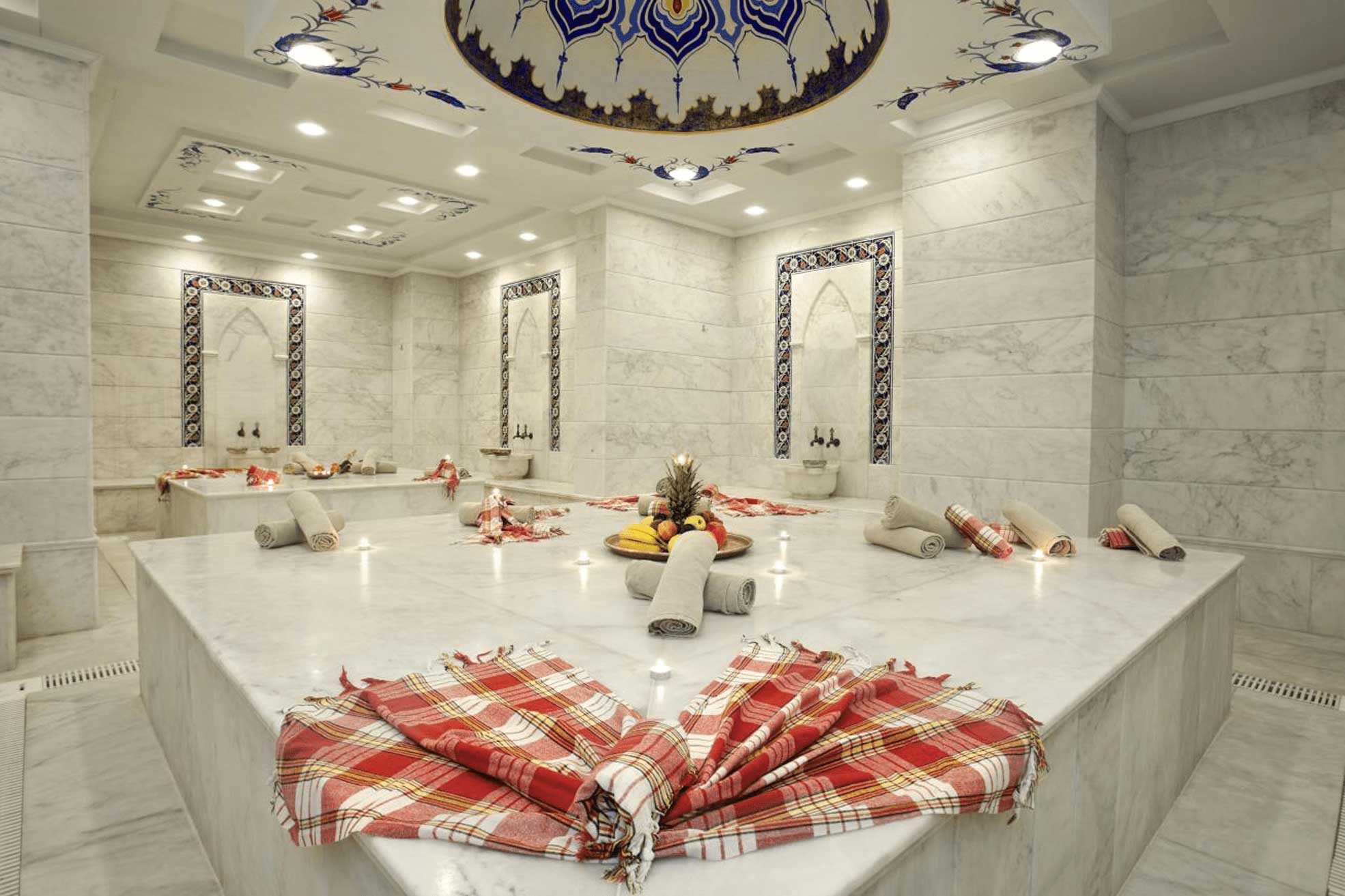 ---
Description
TURKISH BATH HAMAM
DETAILS
Turkish bath also known as Hamam is a traditional kind of wellnes , the ground techniques and skills comes out of the Seljuk and Ottoman empire, the reason to do it in Cappadocia is that you can enjoy the cave atmosphere in a modern wellness spa ambiance .
The Turkish Bath program starts with sauna for around 15 minutes, and directly after the peeling on hot stone for around 15 minutes following move will be the foam massage with total natural soap and hystorical massage techniques, afterwards you will relax in the comfort zone for few minutes .
If the massage is not enough for you, then you can get the offers of an bride massage list made by professional equipment, enjoy it .
---