HOT AIR BALLOON CAPPADOCIA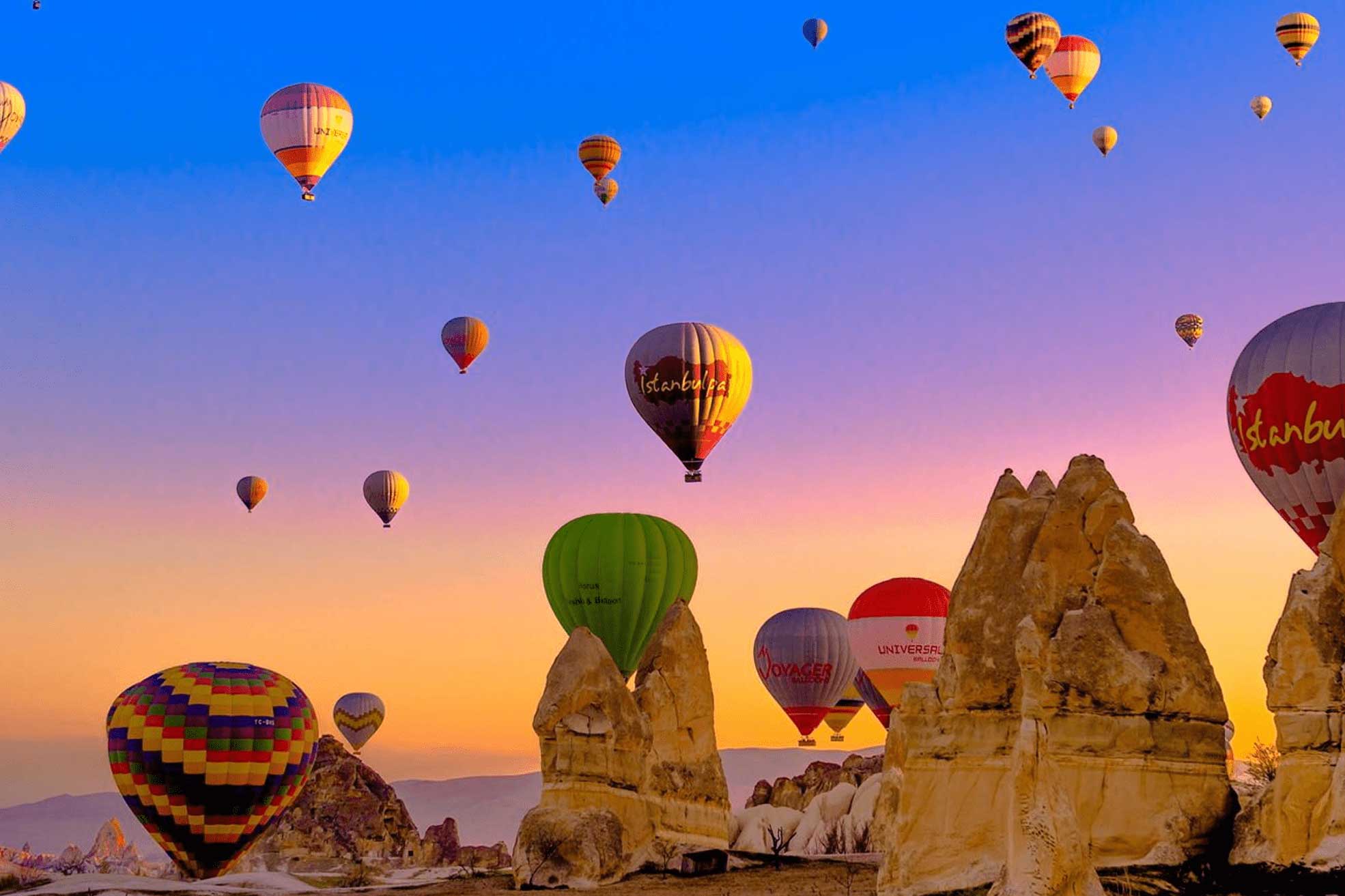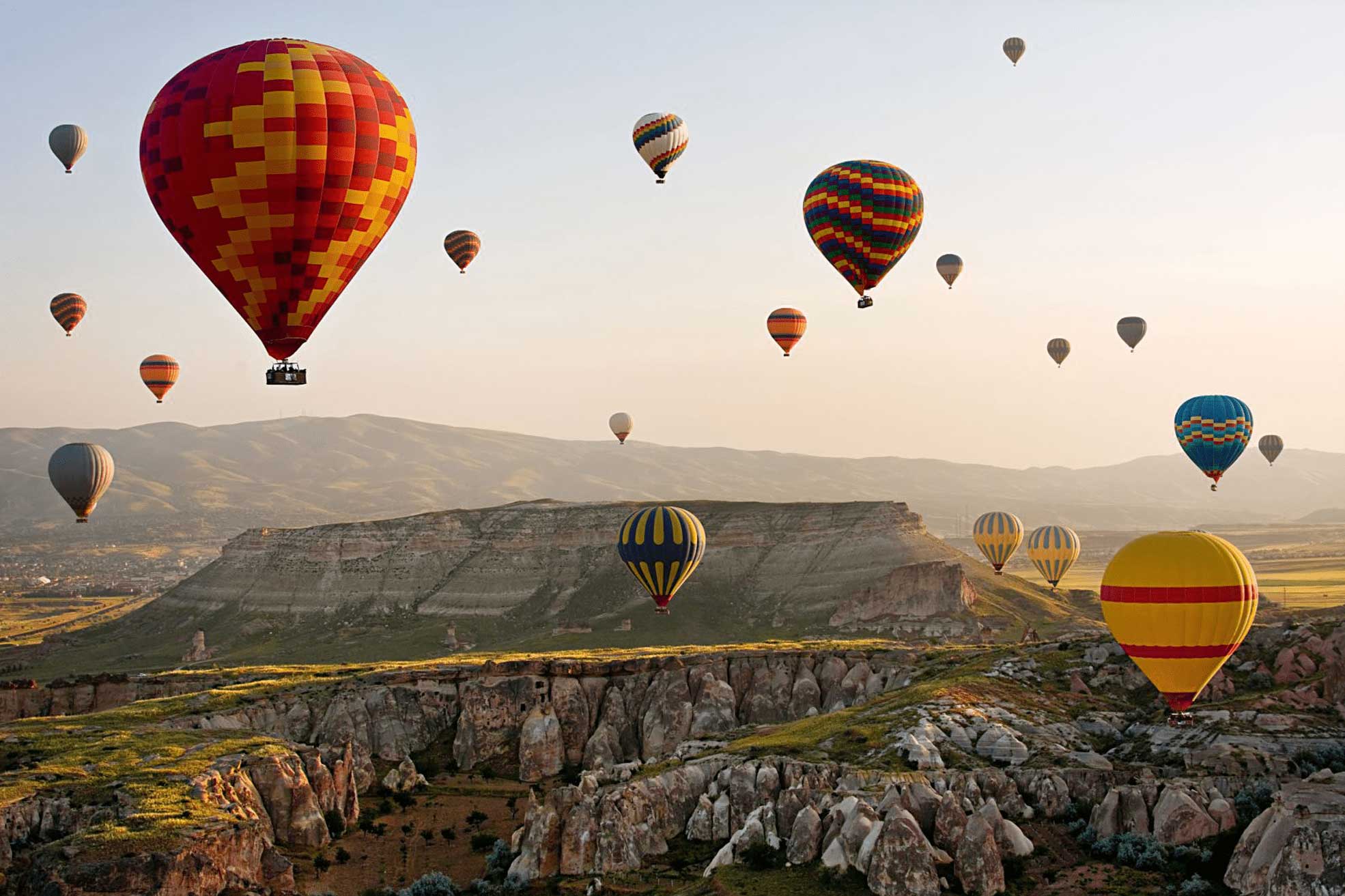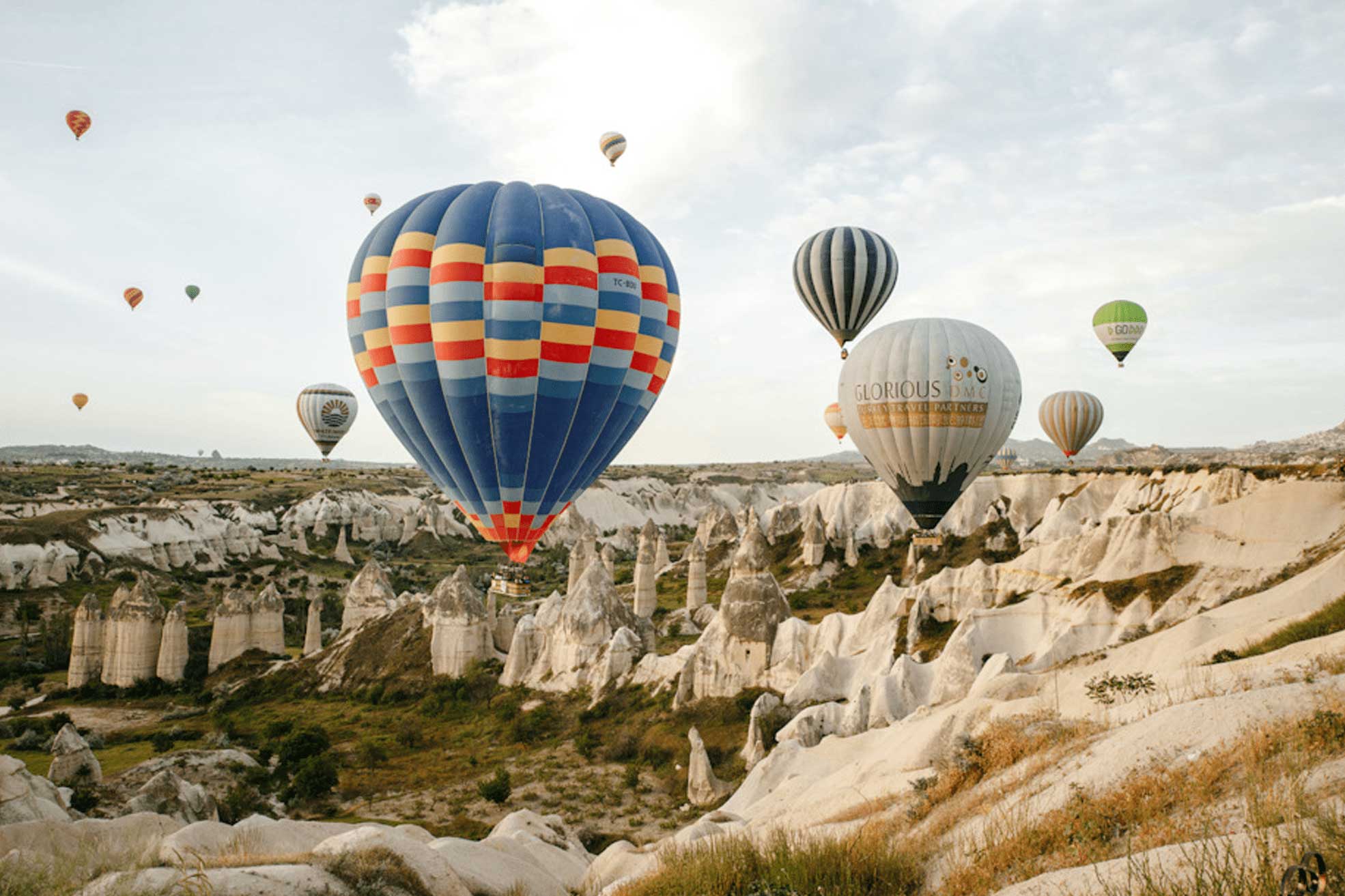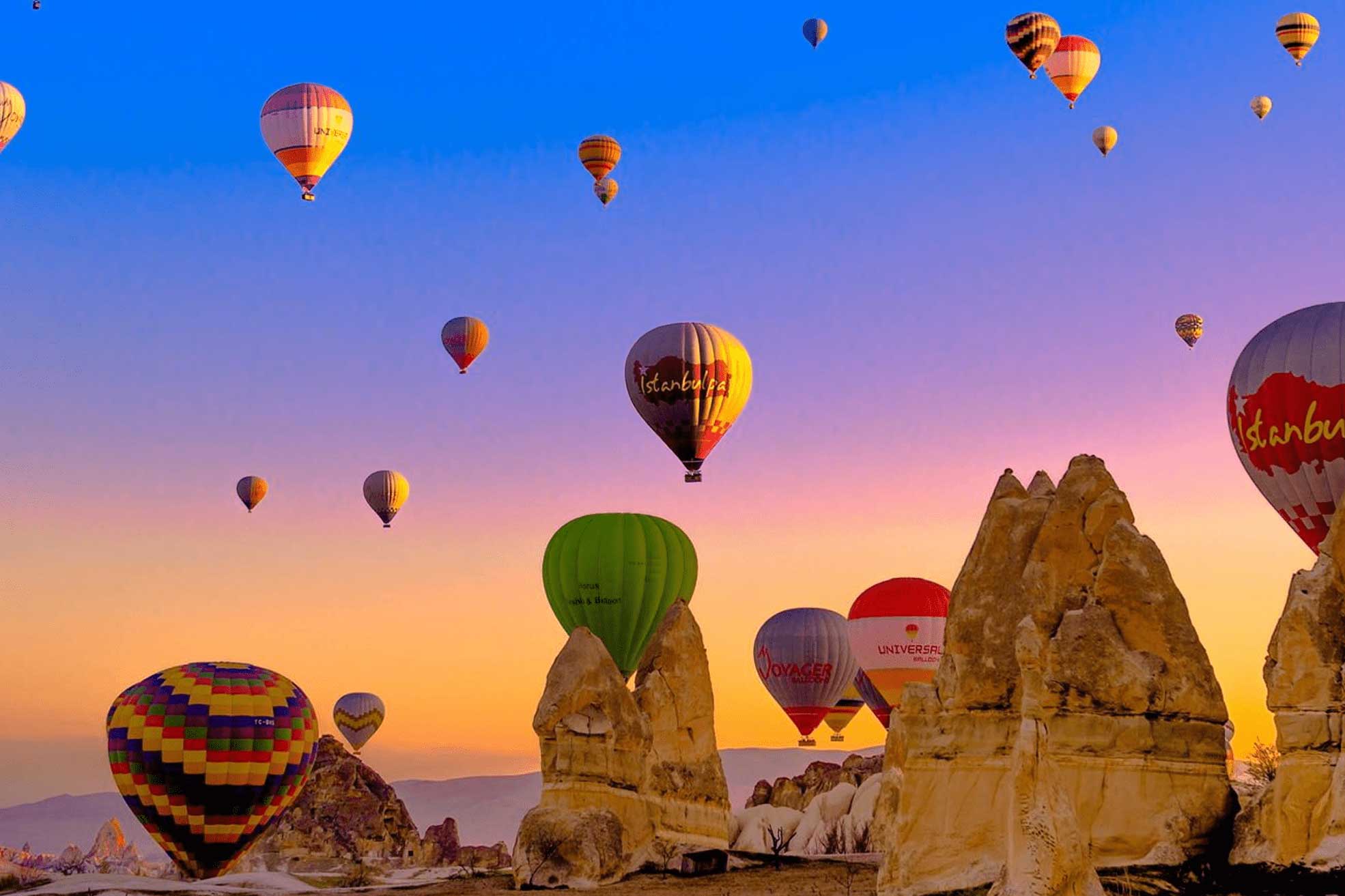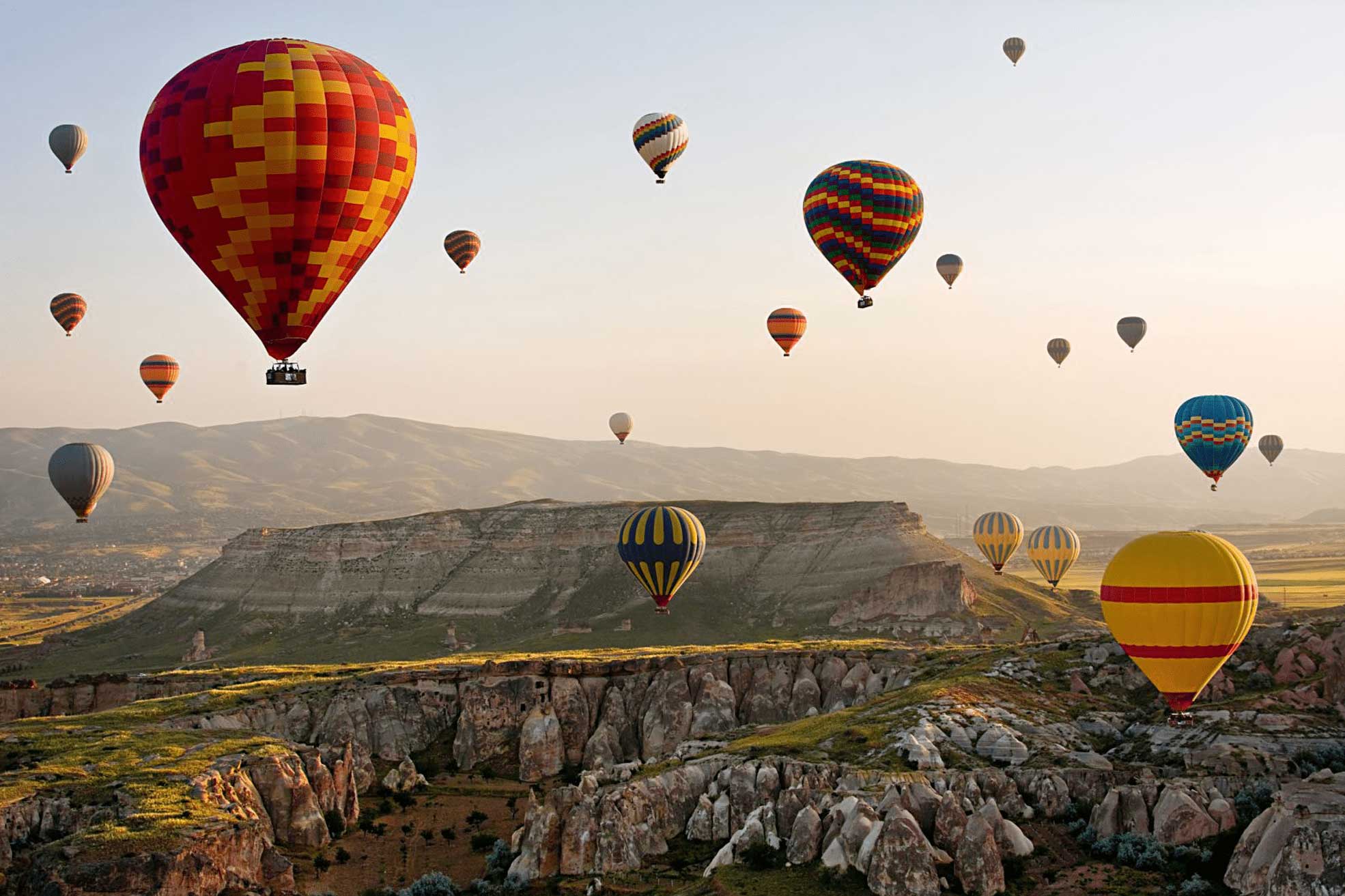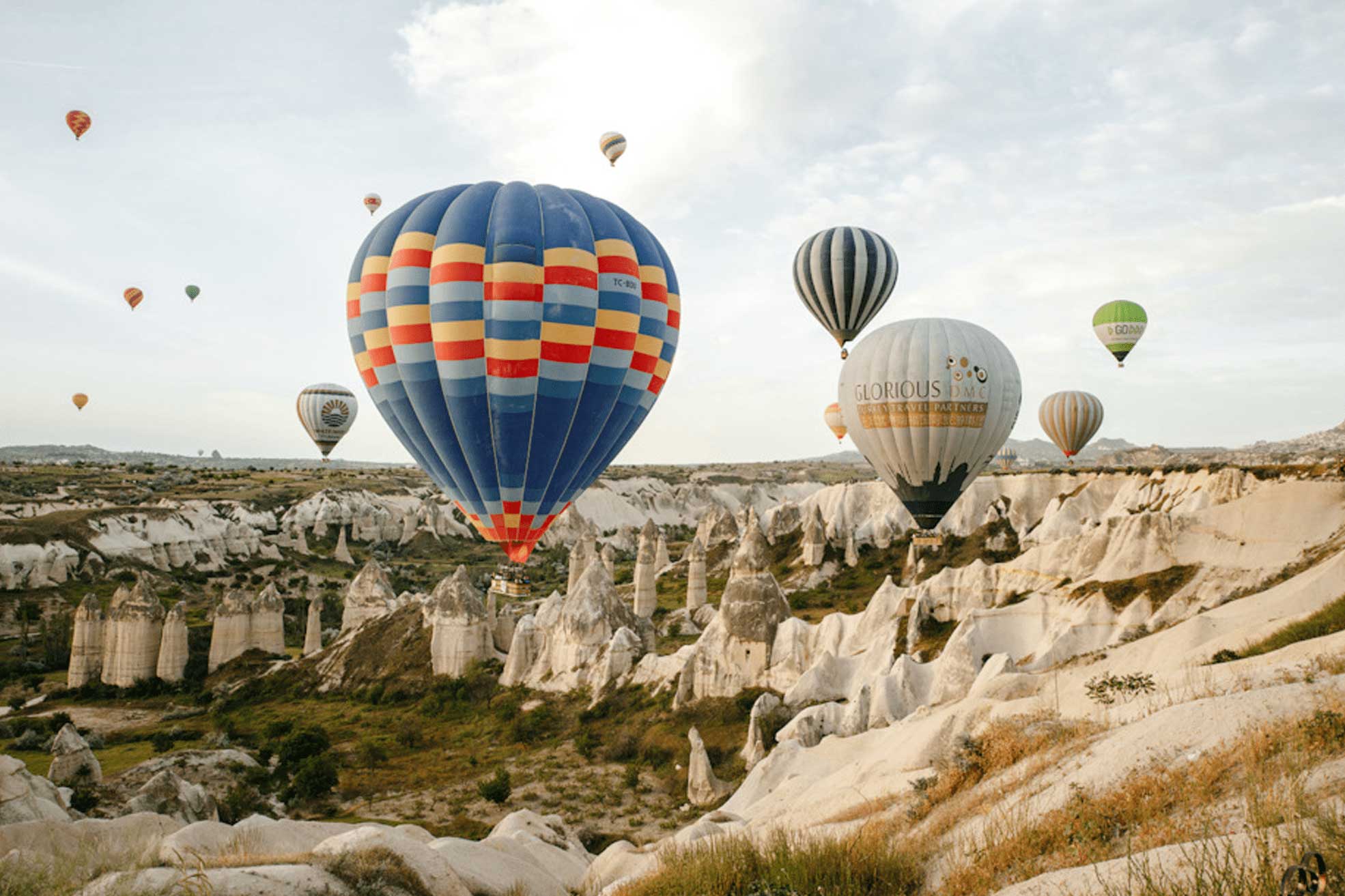 ---
Description
HOT AIR BALLOON CAPPADOCIA
There is no doubt that the best way to start your day in this region is to enjoy a 1-hour hot air balloon flight over the unique lunar-like landscape of Cappadocia.
WHAT TO EXPECT:
Your adventure will start approximately 1½ hours before sunrise when you are picked up from your hotel and taken to the balloon company office for registration and 

a light breakfast.

While you are waiting, the pilots are busy checking the weather conditions to determine the perfect take-off points. These take-off points will change each day to ensure you get the best flight experience possible depending on the speed and direction of the wind.
Once the green light is given by the Turkish Civil Aviation authority, you will be taken to the designated take-off point.  Here you will watch the final stages of balloon inflation before jumping into the basket.

Your flight will be for approximately 1 hour

 as your pilot guides the balloon over the scenic valleys.  As the sun rises and the golden rays of sunshine light up the unique rock formations, you will be astounded by the beauty.  And to witness 100 or more other balloons sharing this moment with you is truly breath-taking.
At the end of your flight, the pilot will guide the balloon back down to earth, always in a different location to where you started. The minivans will be waiting.
Back on the ground, 

enjoy a traditional

 

champagne celebration

 and receive your flight certificate to remind you of your experience for years to come.  Afterwards, you will be returned to your hotel where you can enjoy your second breakfast as you recall memories of the most incredible morning you ever experienced.




Time:

Pickup approx. 1.5 hours before sunrise.
Return 1.5 hours later.

Actual times will depend on sunrise.  Check this link for a guide to sunset times for the dates of your visit.




Notes:

Children under 6 years are NOT permitted to fly for safety reasons.

During winter months in particular, flights may be cancelled due to weather.  Where the weather permits, they may be rescheduled to the afternoon when the weather is calmer.
Tour Included
Pick-up and drop-off at your hotel
Light breakfast at the balloon company office
Approx 1 hour flight in a 20-24 person basket
Champagne celebration and flight certificate

Personal insurance to the value of 5 million euros
Tour Excluded
If the balloon flight is cancelled due to bad weather, we will offer to reschedule to the afternoon (if they fly) or the following morning.  

If you are unable to reschedule, you will receive a 100% refund.

Cancellations made more than 48 hours from the start of the tour will not be charged.


Cancellations made between 24-48 hours from the start of the tour will be charged 100% of the amount due.


Explanation About Price
260€ per person (including children 6 years and over).

---