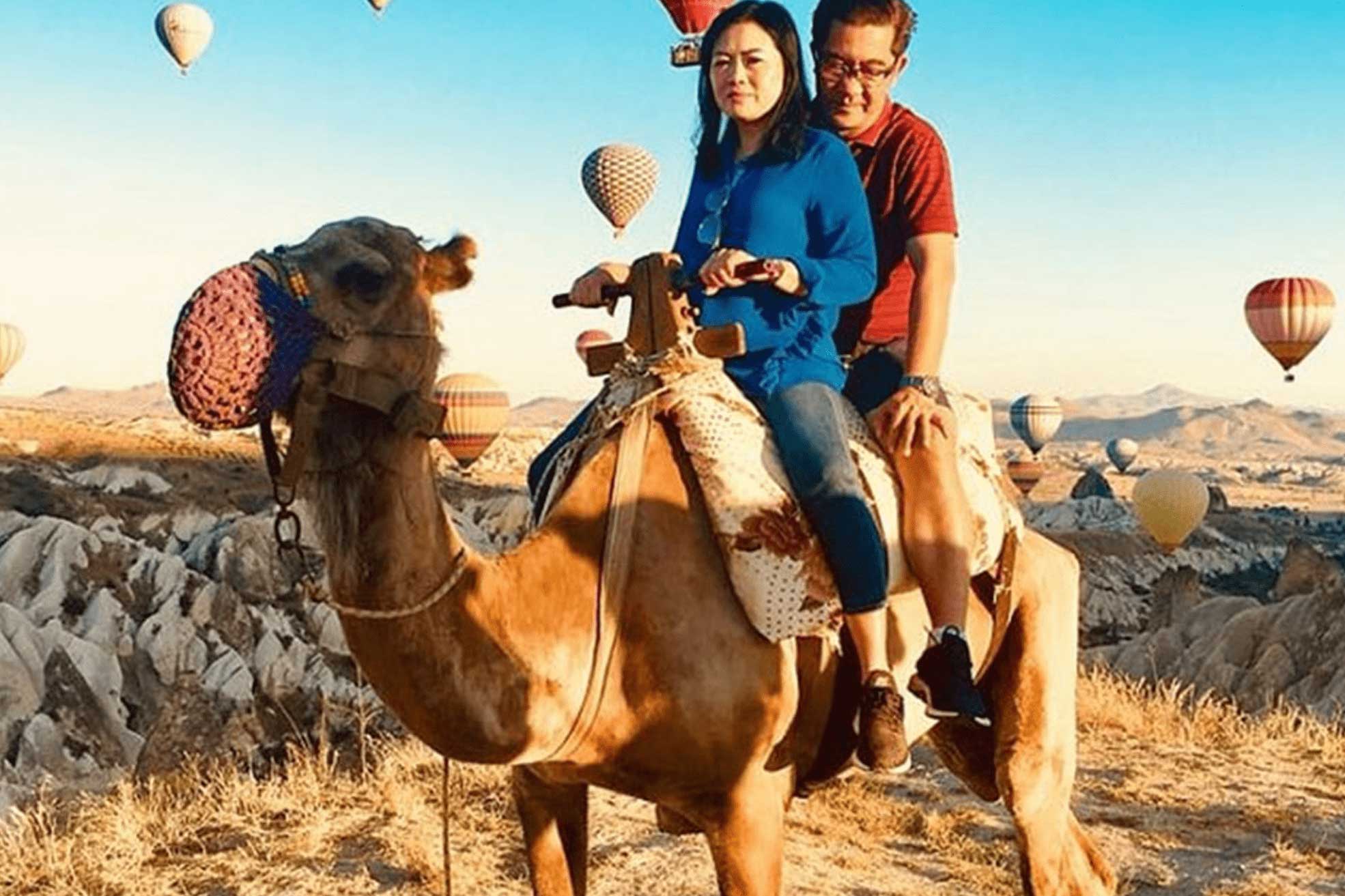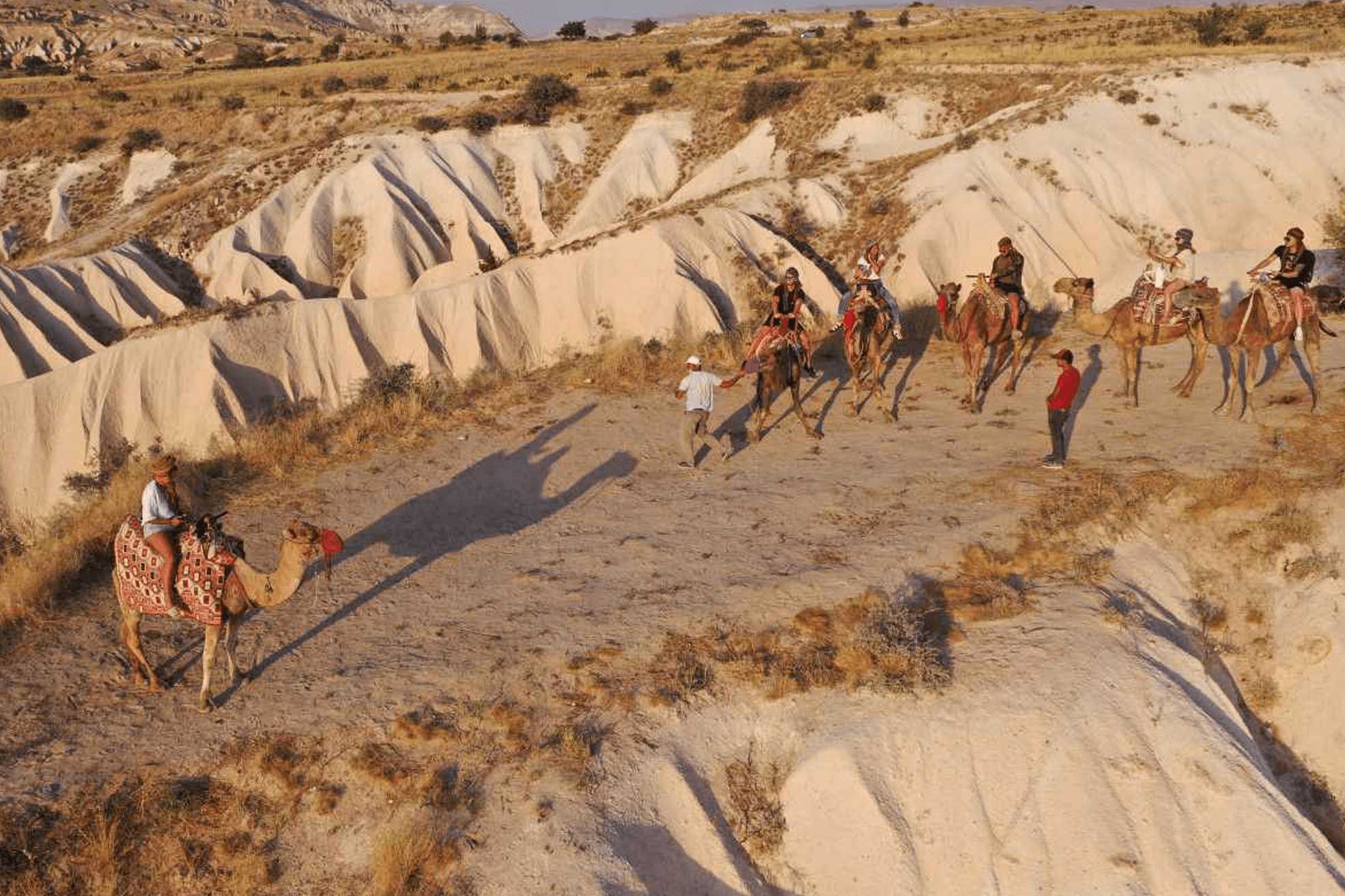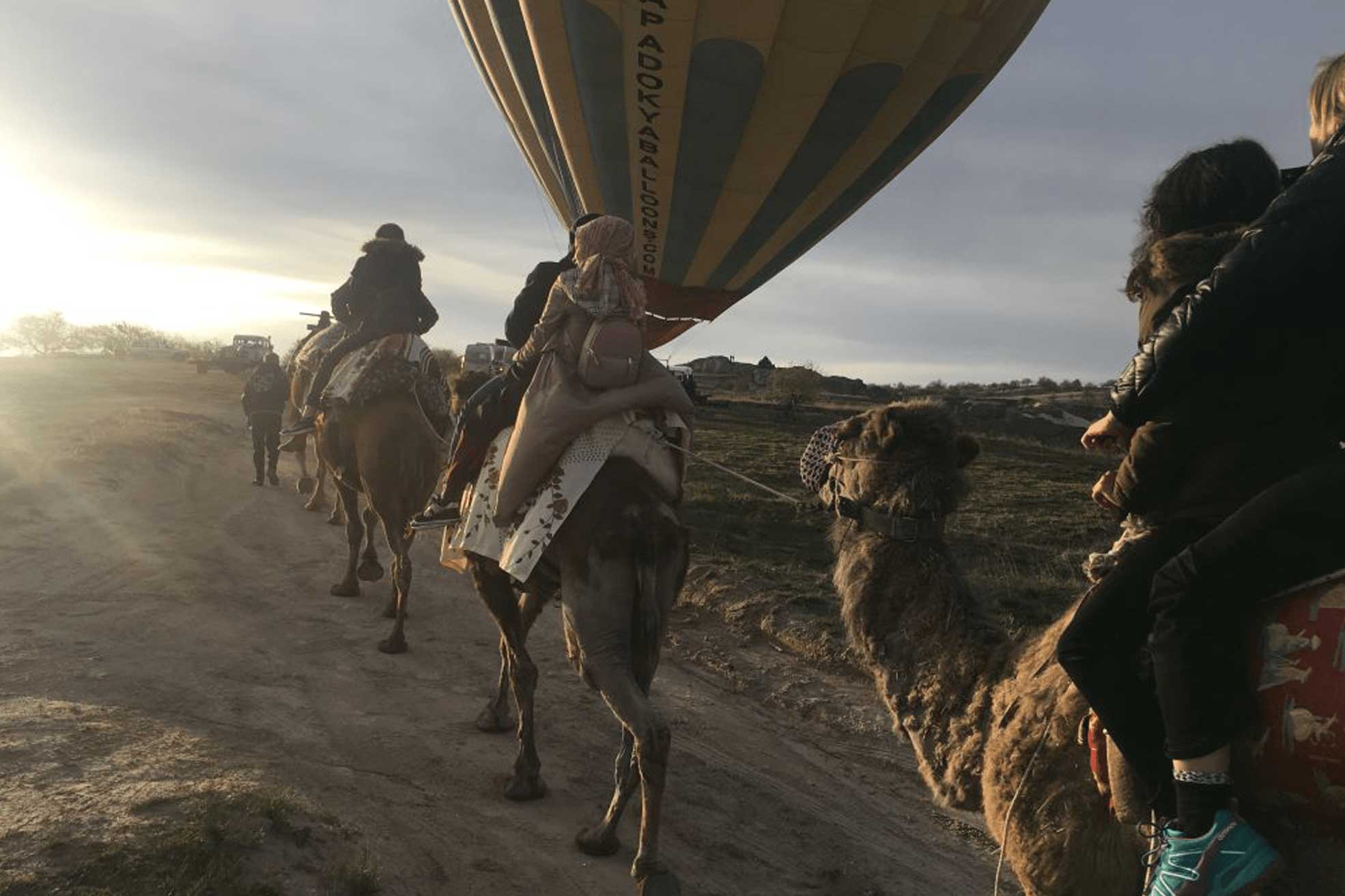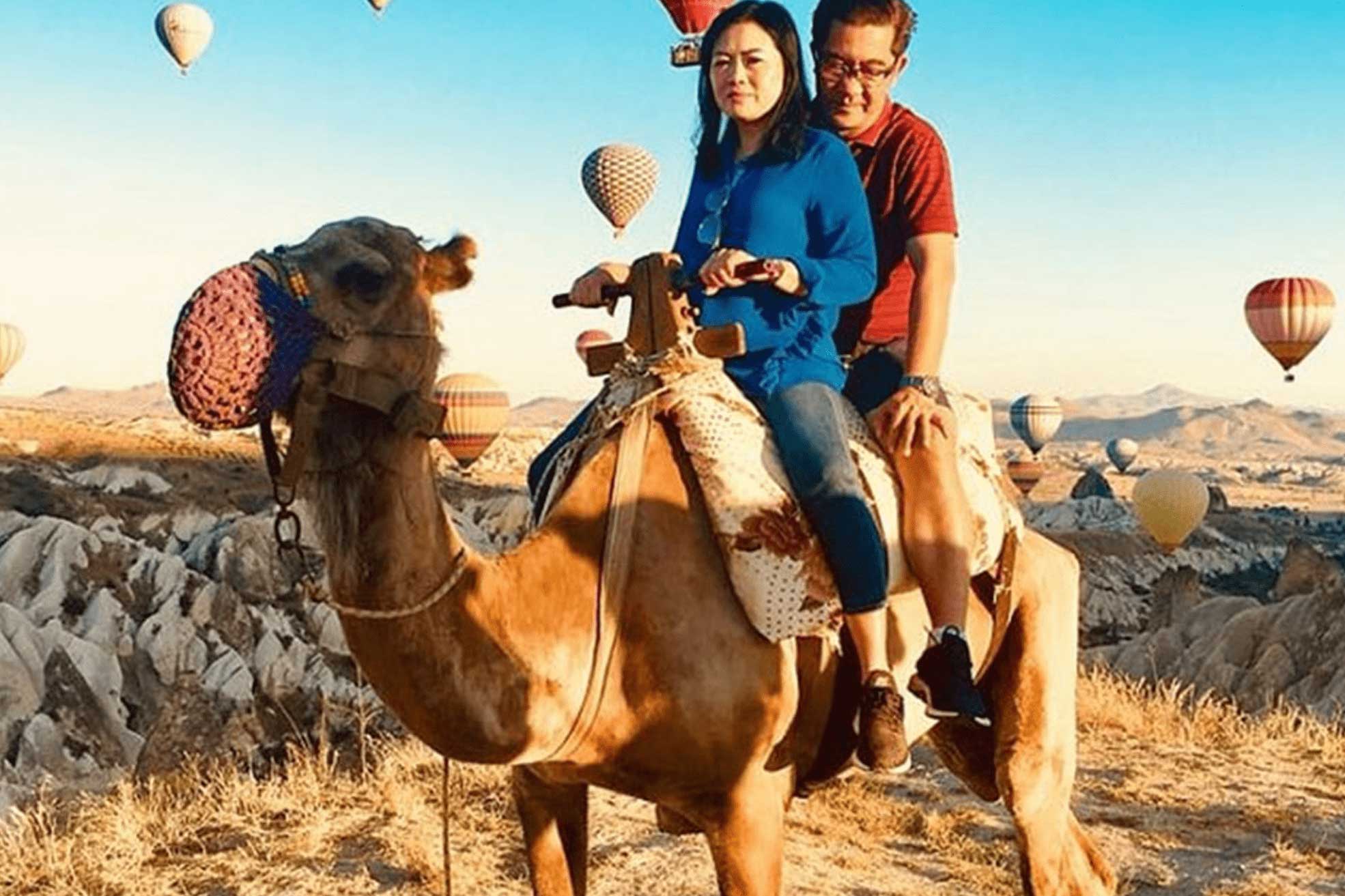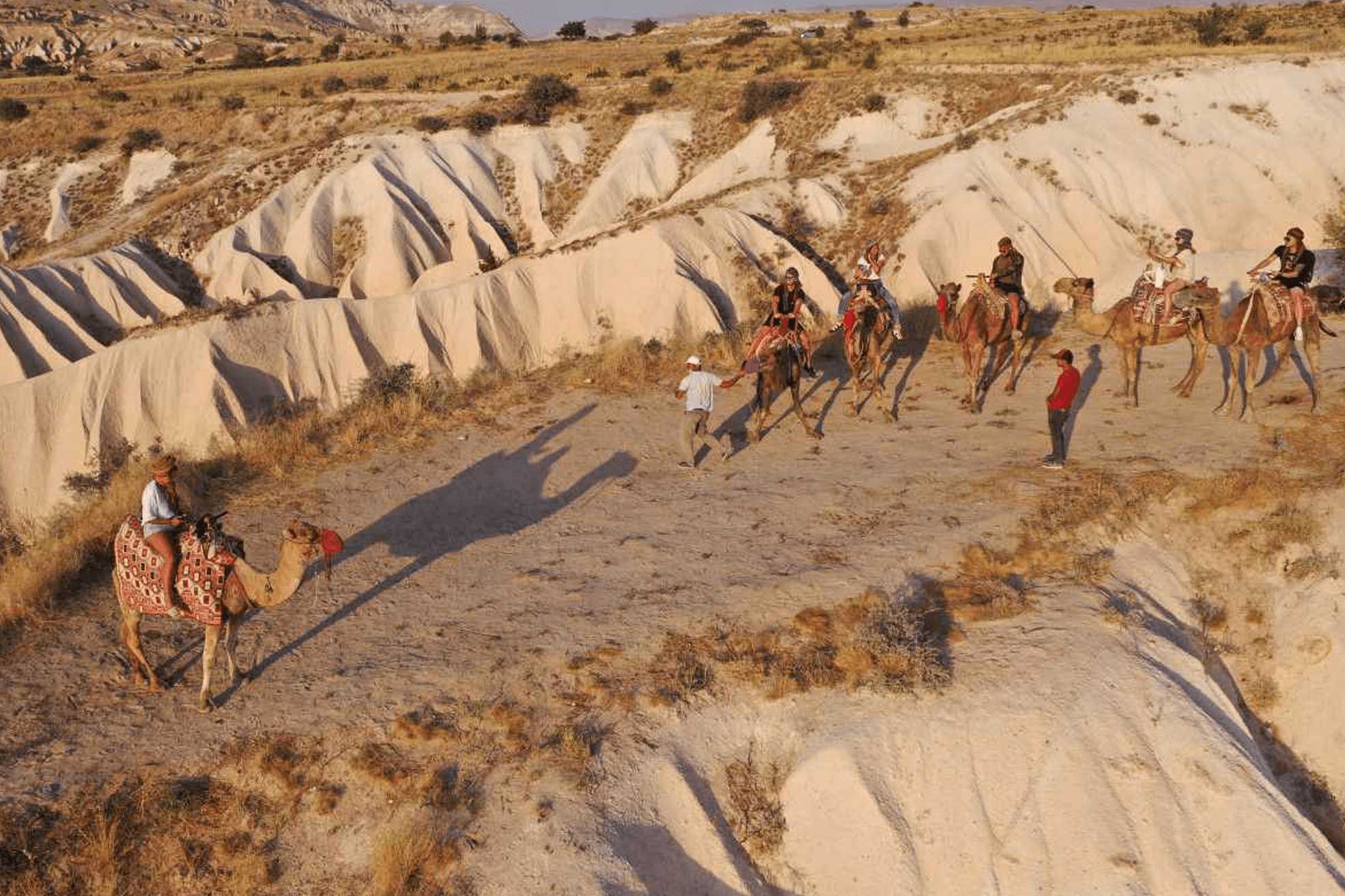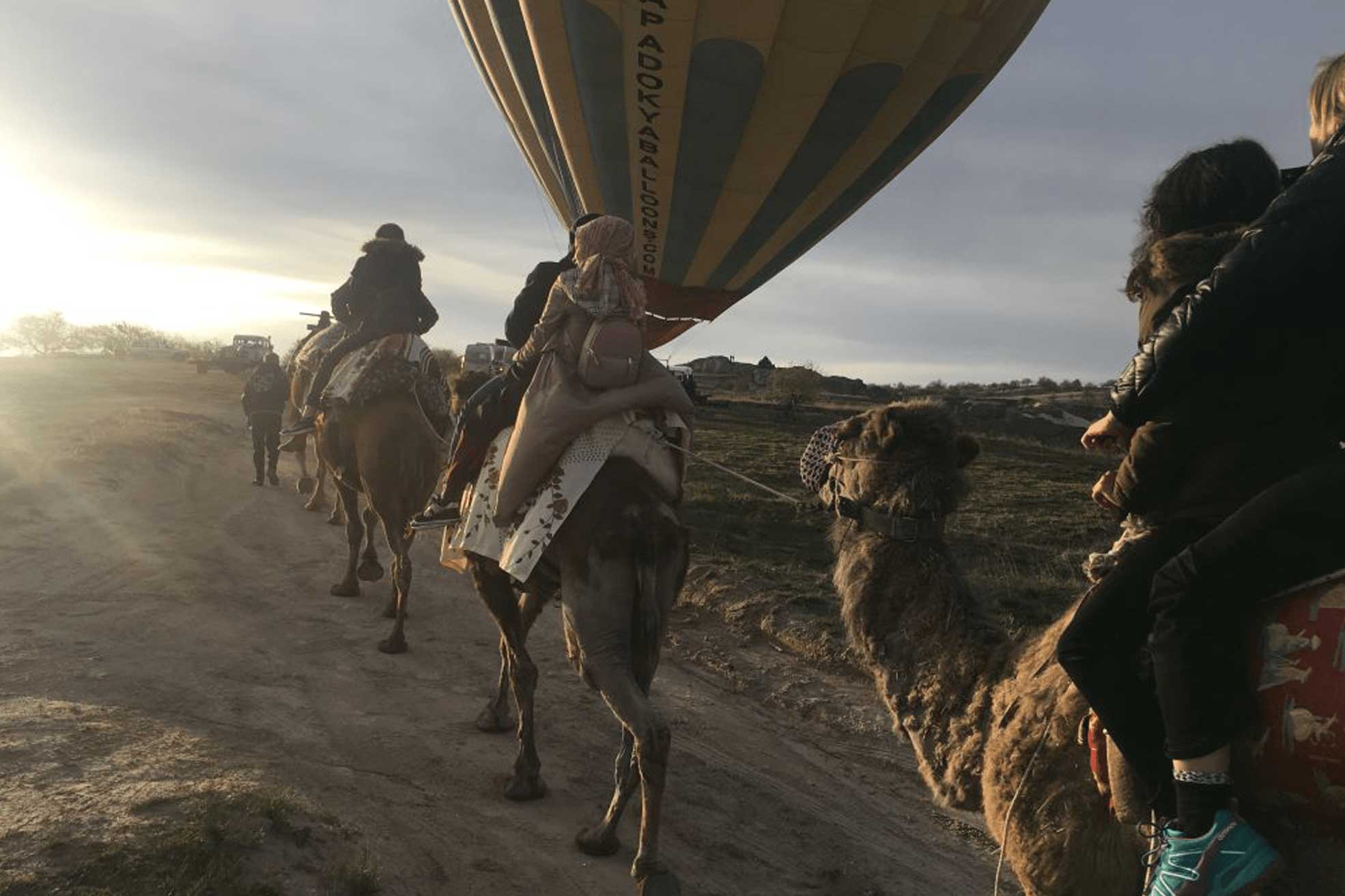 ---
Description
CAPPADOCIA CAMEL SAFARI
DETAILS
As there are many ways to explore the region of Cappadocia and all the places of interest there, there is one particular way that can offer you excitement and sightseeing all in one. Try an alternative safari activity and ride a camel through Cappadocia's stunning valleys and make your experience and your holidays unforgettable. Cappadocia Camel Safari will offer you spectacular views and will be a long lasting memory.
You can enjoy the Camel Safari during sunrise, daytime or sunset. Therefore, depending on your scheduled time, a vehicle will be waiting to pick you up from your hotel. The car will be driving towards the starting point of your Camel Safari experience. Once you arrive there, the Camel Safari instructors will let you know how to ride and control the camel properly. Therefore, if this is your first Camel Safari there is nothing to worry about.
The animals are trained to follow the particular paths and they are extremely friendly and safe for an activity like this. The instructors will also let you know how to approach the camel. Usually, it is suggested that you treat the camel as your pet and that you show some affection towards the animal. By doing this, the camel creates a bond with you before the ride and becomes friendly and easy to ride.
CAPPADOCIA CAMEL RIDING
Cappadocia Camel Safari starts by the moment you are all set. During your experience you are going to enjoy riding the camel through outstanding landscapes. Make sure that you will bring your camera to snap some amazing photos and videos. As you will be riding you will have the chance to observe the sunrise or the sunset, depending on the time of your excursion.
The views will be magical as the camel will be passing over the Cappadocia's most famous valleys. Observe and admire peculiar rock formations that reflect the colours of the sun and create an outstanding setting. Fairy chimneys, ancient villages with carved houses into cliffs and many other locations will impress you during your Camel Safari. During the 1-hour ride there are photo stops where you can take some panoramic and breath taking photos.
Once the excursion is done, a vehicle will be waiting to drive you back to your hotel. Full of memories from this unique experience, you will arrive at your hotel to continue sightseeing or to relax. Cappadocia Camel Safari will be a long lasting memory from your holidays.
---